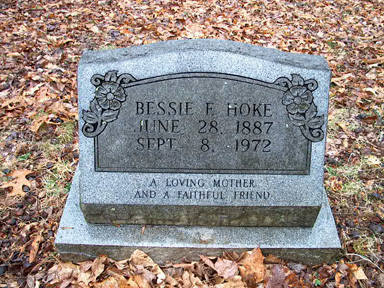 Hoke, Bessie F.
Born - 06/28/1887
Died - 09/08/1972
The following obituary was taken from the Beckley Post Hearald dated September 9, 1972.
Rites Incomplete for Bessie Hoke
Meadow Creek -
Mrs. Bessie Hoke, 82, of Meadow Creek died at 2:30 P.M. Friday in a Hinton hospital after a long illness.
Born in Raleigh County, June 28, 1890, she was a daughter of the late John and Ruth Meadow Redden.
She had lived in Meadow Creek for the past 50 years. She was a member of the Meadow Creek Baptist Church.
Survivors include three daughters, Mrs. Elmer Richmond, Mrs. William Bleau, and Mrs Charles Richmond, all of Meadow Creek; one stepson, Earl Hoke of Montcoal; four sisters, Mrs. Pearl Johnson of Beckley, Mrs. Hazel Tomblin of Chicago, Ill., Mrs. Eva Harrah of Quinnimont and Mrs. Undine Hancock of Charlotte, N.C.; 10 grandchildren and 15 great-grandchildren.
A daughter, Mrs. Beatrice Jones, preceded her in death.
The body is at the Ronald Meadows Funeral Parlor in Hinton.
John Redden Family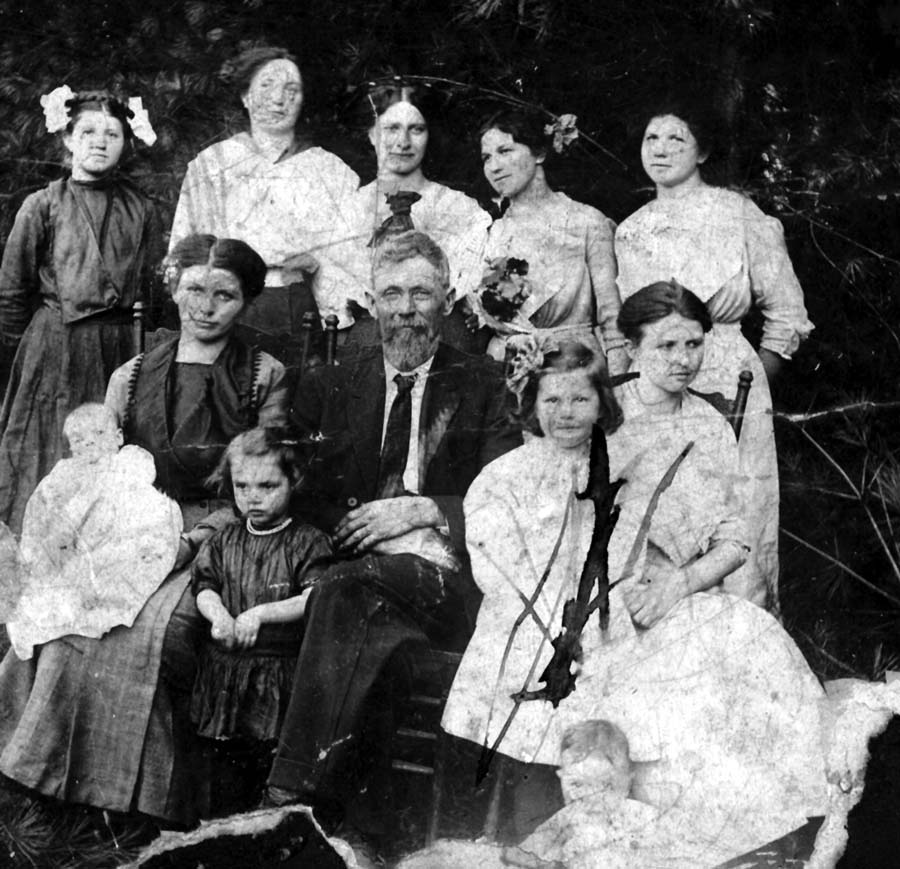 This picture was taken at a birthday get together for John Redden.
Back row left to right: Daughter:Eva Redden (Married a Harrah), Daughter:Pearl Redden, Effie "Ennis" Bleau (Mother of William "Bill" Bleau, she was living with Bessie & Henry at this time), Daughter:Garnet Redden (Married a Carper), Daughter:Hazel Redden (Married a Tomblin)
Front row left to right: Daughter: Bessie F. Redden (Married to Henry F. Hoke, John Redden, Daughter: Florence Redden (Married a Bivens)
Children left to right: Seated on Bessie's lap is her daughter
Beatrice
and girl standing beside Bessie and John is Bessie's daughter Nettie.
Girl standing beside John and Florence is John's daughter Undine Redden (Married a Hancock)
Baby girl down in very front in front of Unidine is Ruth Bivens, daughter of Florence. (Married a Smith)